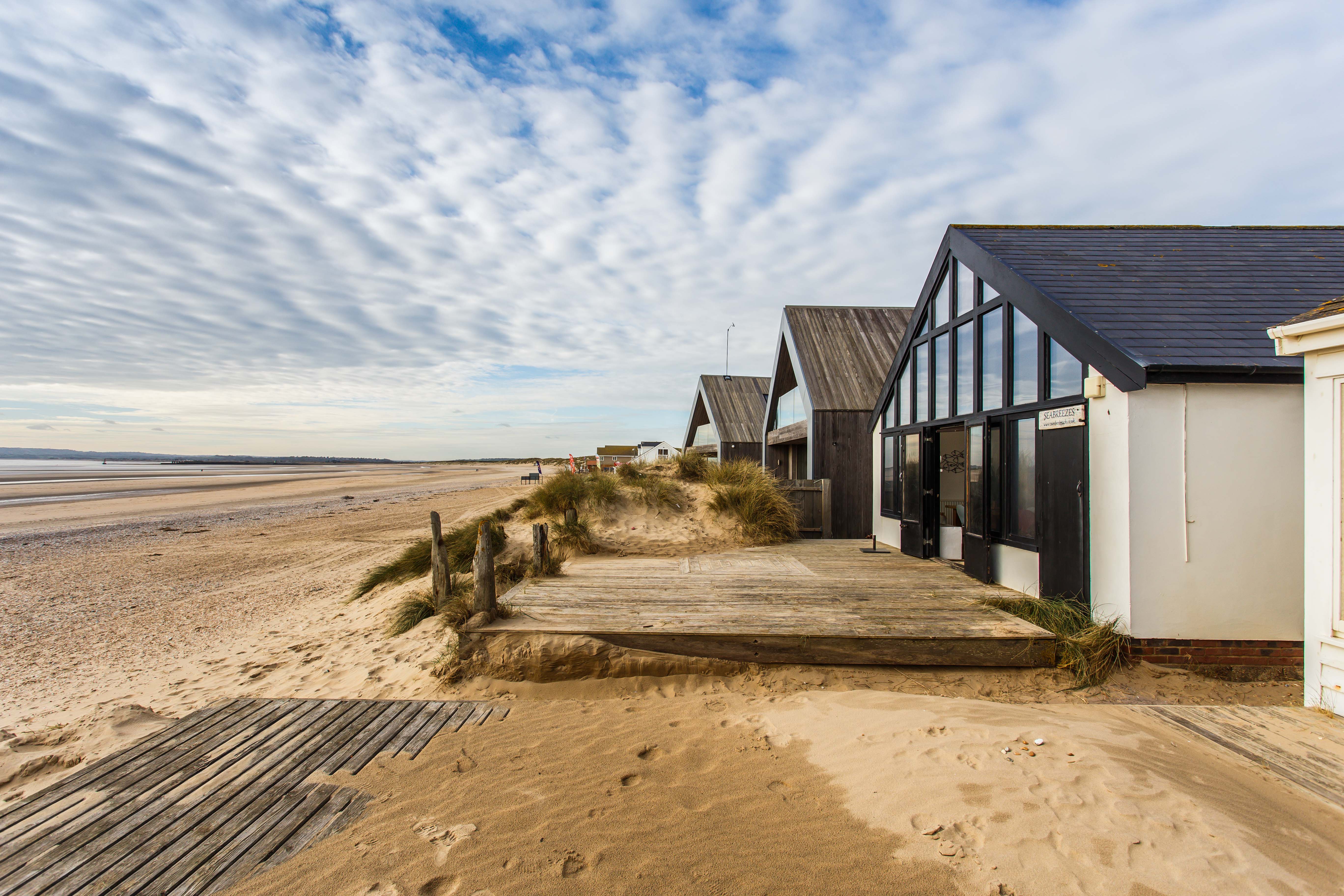 7 miles of sandy beach which is tremendously popular with holiday makers......kite surfing and sand yachting....4 miles from Rye
Camber Sands
7 miles of sandy beach which is tremendously popular with holiday makers.
Only five miles from Rye, the village of Camber has a number of holiday caravan parks set back from the beach, but on the beach front 'The Suttons' there have been many new property developments and renovations. Coast magazine often features many of the contemporary houses.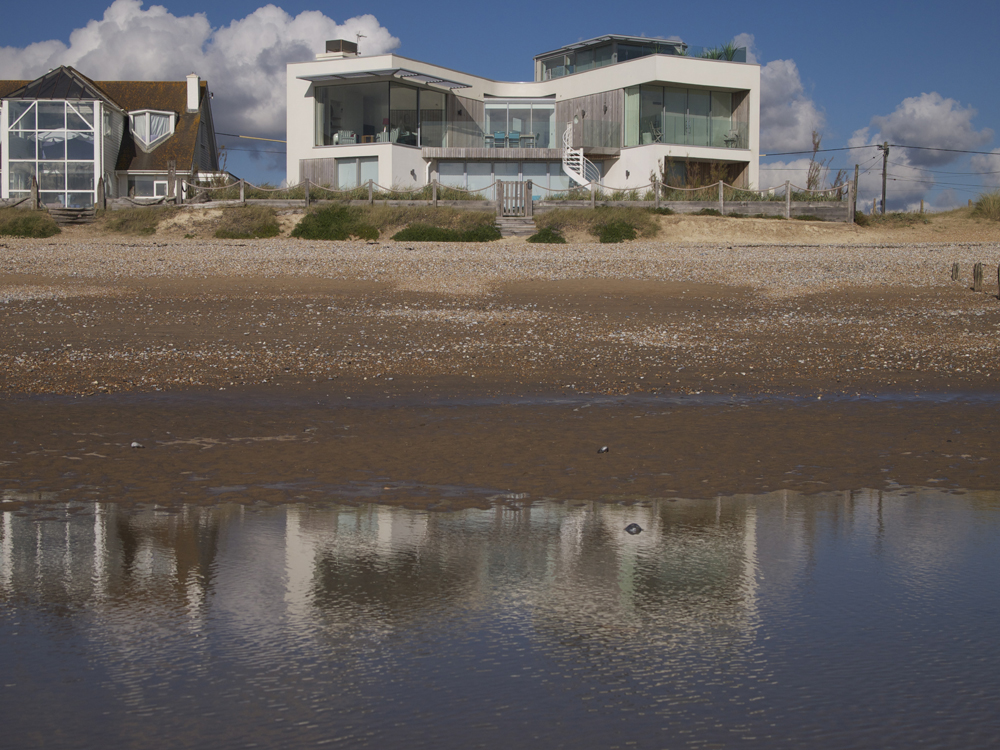 The 'White Sands' development of timber clad coastal houses is a draw for people buying to let either long term or as holiday rentals. At Camber there is a coastal hotel 'The Gallivant'. With its award winning restaurant, it is very popular with the London set and has also become a desirable wedding venue, offering photoshoots on the beach.
Beyond Camber, the sea road winds round to Jury's Gap, where a collection of individual dwellings line the coast, their precarious position now strengthened by the building up of the sea defences. A multi-million-pound project to protect the low levels of the marshes. Sporting activities such as kite-surfing, wind surfing and sand yachting are popular here.