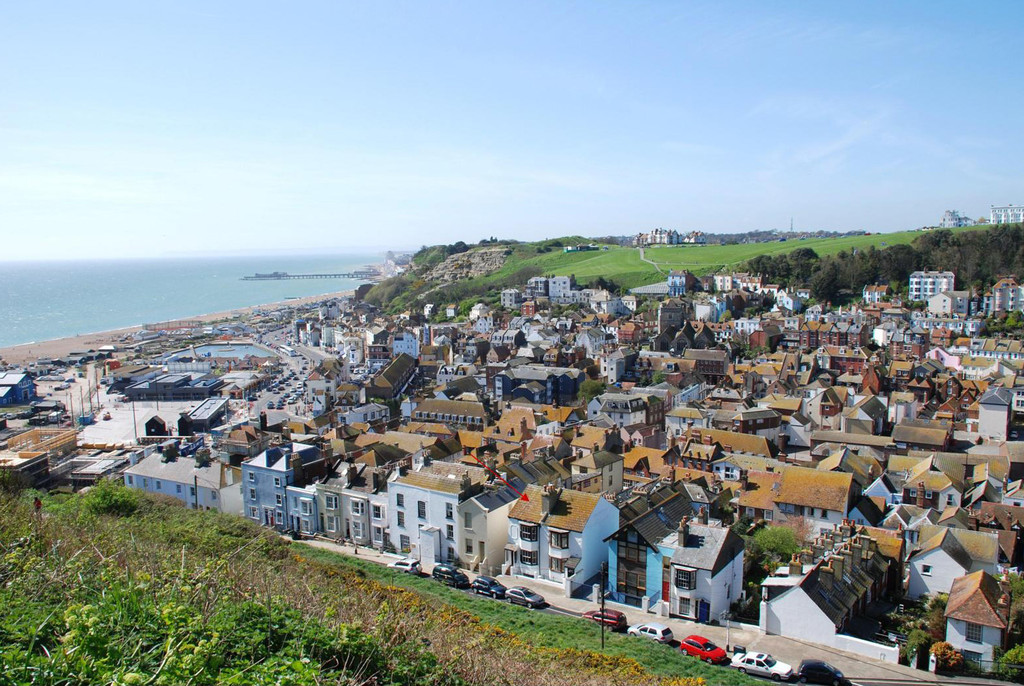 Historically Hastings can claim fame through its connection with the Norman conquest of England and because it became one of the medieval Cinque Ports
Hastings
Historically Hastings can claim fame through its connection with the Norman conquest of England and because it became one of the medieval Cinque Ports. Hastings was, for centuries, an important fishing port; although nowadays less important, it still has the largest beach-based fishing fleet in Europe. The town became a popular spot for 'taking the waters' (therapeutic bathing in the sea) in the 1760s, and then, with the coming of the railway, a seaside resort.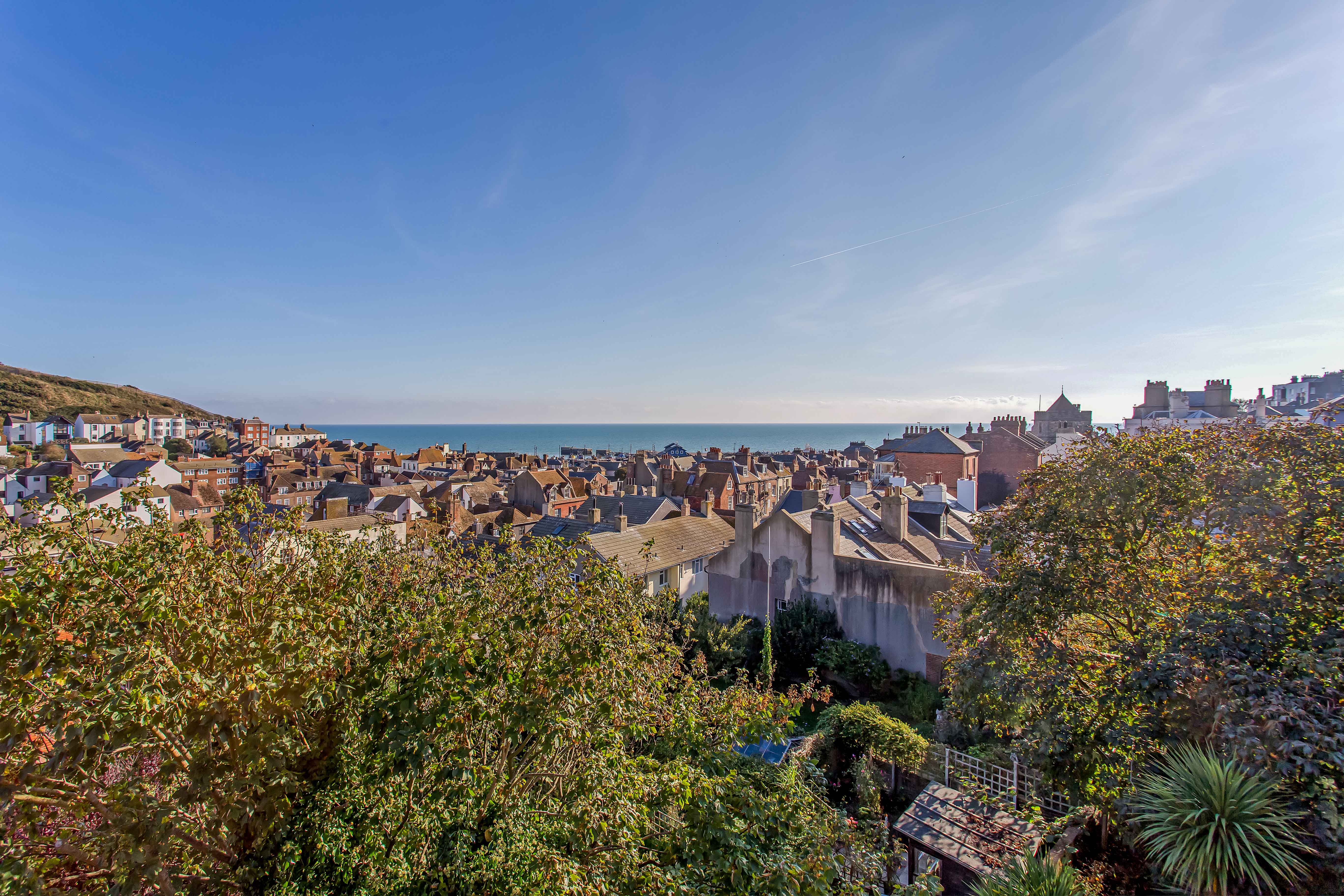 The town today is almost divided in half. The Old town has retained its charm with timber framed buildings preserved by the ravages of time mixed in with elegant Georgian facades, painted in pretty pastel colours. Artists, actors and film producers alike have been seduced by this encapsulation of the past and have made their home here. The high street is now bustling with trendy cafes, bijoux boutiques and galleries dedicated to art and antiques. Down on the sea front the preserved old netting lofts, starkly painted black, stand proudly next to the Jerwood Art gallery on the Stadt . Then, a fun fair, crazy golf and boating lake appear. From then on the large Edwardian and Regency buildings prevail mixed in with modern developments housing a large shopping mall and the railway station.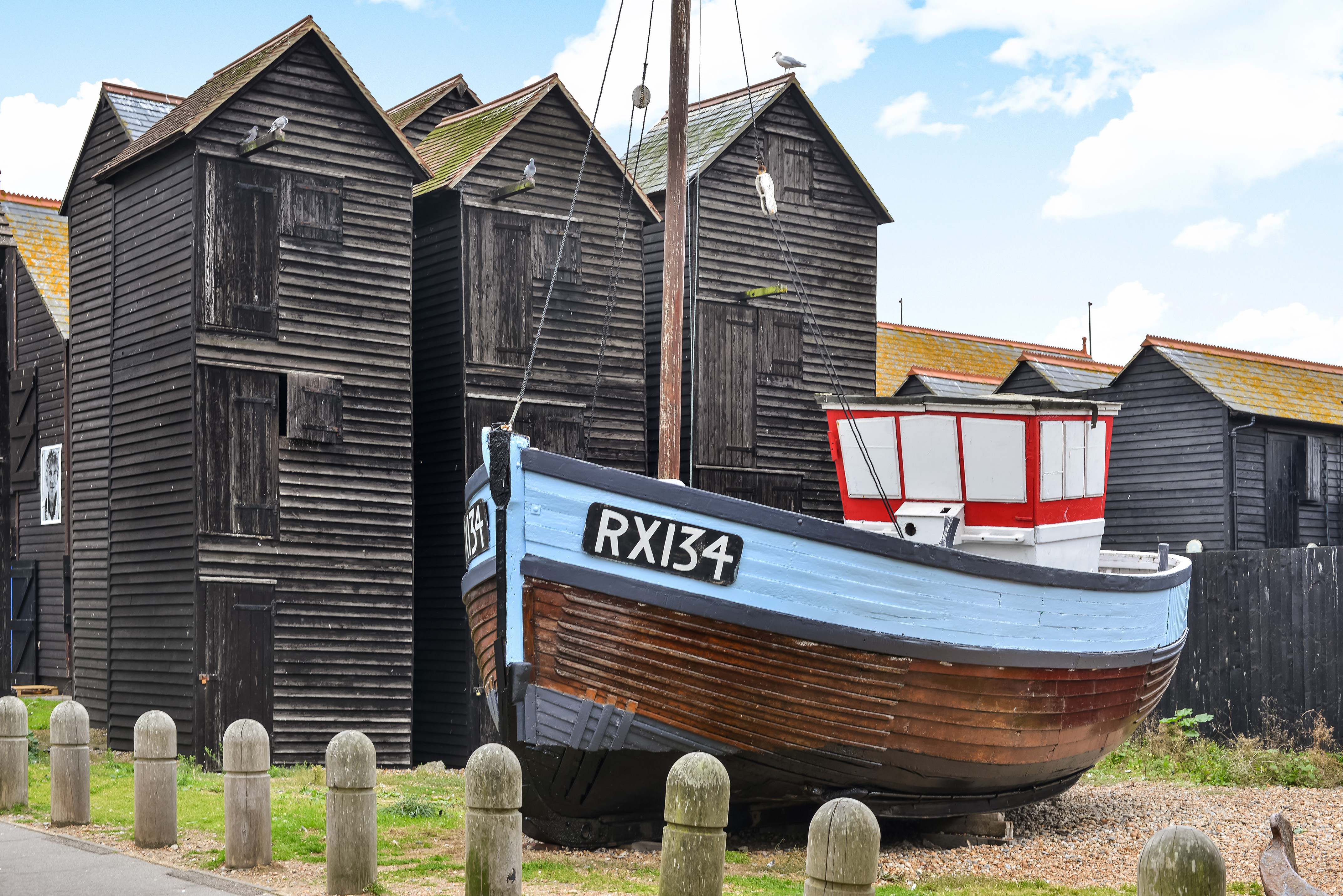 Transport: Hastings has four rail links: two to London, one to Brighton and one to Ashford. Of the London lines, the shorter is the Hastings Line, the former South Eastern Railway (SER) route to Charing Cross via Battle and Tunbridge Wells. The Marshlink Line runs via Rye to Ashford where a connection can be made with Eurostar services, and is unelectrified except for the Hastings-Ore segment. There are palns in work to extend the high speed link to London in 2017.
Education: Hastings has 18 primary schools, four secondary schools, one further education college and one higher education institution
Towns and villages near to Hastings; St. Leonards-on-Sea (1 mile)
Bexhill-on-Sea (5 miles). Battle (6 miles), Westfield (5 miles), Sedlescombe ( 8.4miles)