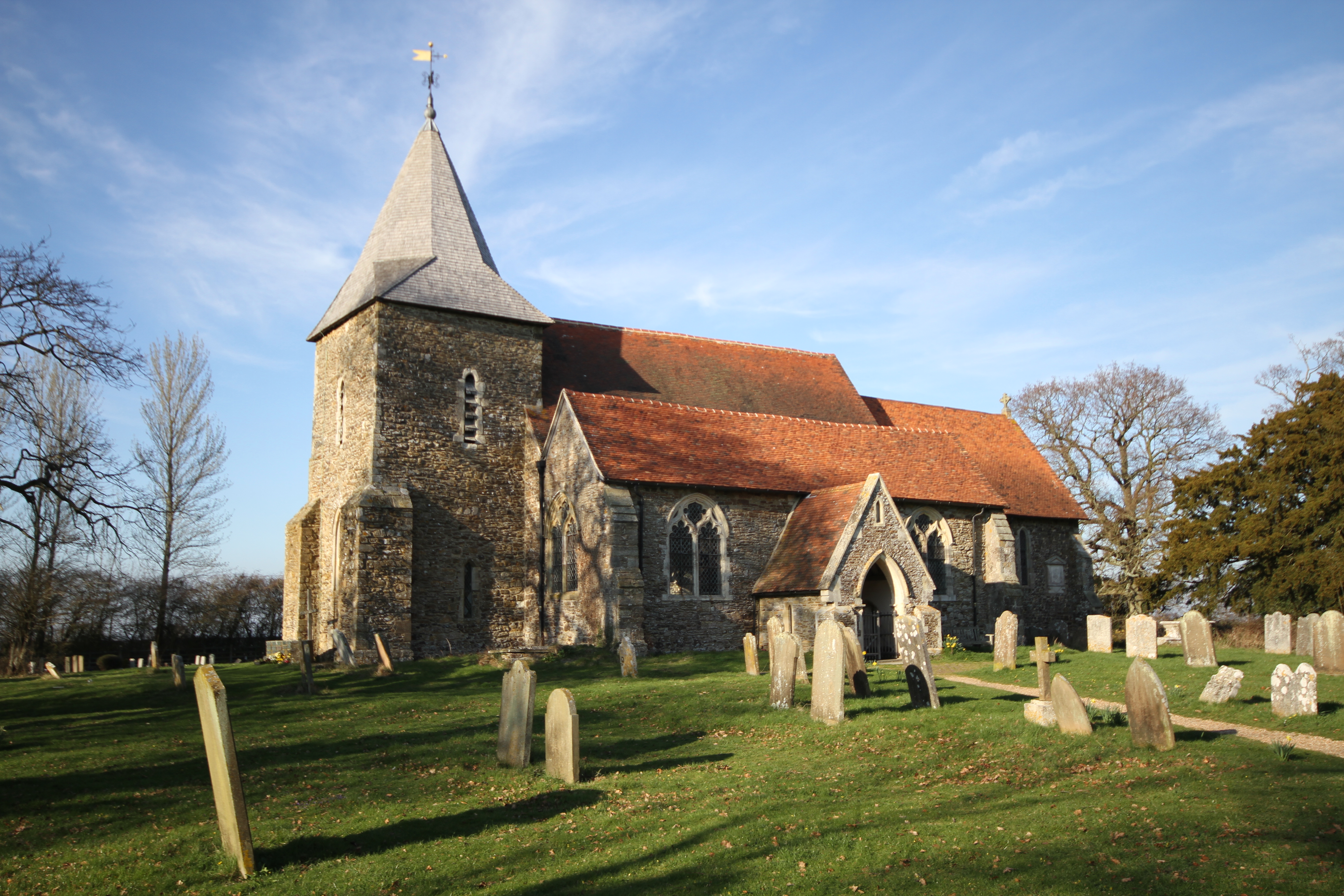 The road is lined with a pleasing mixture of weather boarded cottages...
Peasmarsh
The road through this vaillage is lined with a pleasing mixture of weather boarded cottages, some of them thatched, copses of trees and some grander Georgian houses, one of the largest of which, is the Flackley Ash Hotel and Spa.
The reprobate poet William Pattison was born in Peasmarsh in 1706, the son of a tenant farmer. Educated by the generosity of his father's landlord and others, he died of smallpox shortly before his twenty first birthday in 1727. His poems, distinguished chiefly for their precocity and eroticism, were published in two volumes after his death and attracted literary attention for the next century, but are largely forgotten now.
To the north east of Peasmarsh is Iden Wood, the last leafy canopy for sixteen miles across the Marshes
Peasmarsh parish lies 3 miles north west of Rye, on the A268 and stretches south from the border between Kent and East Sussex along the River Rother, to the River Tillingham which forms the southern boundary of the parish. The whole parish lies within the High Weald Area of Outstanding Natural Beauty (AONB) and is in the administrative district of Rother and the county of East Sussex. Much of the the land between the two river valleys is typical of Wealden countryside having an abundance of small woods and pasture with some remaining orchards, drained by streams.
Peasmarsh is a thriving community with a family owned super-store, a primary school and a wonderful Norman Church and a country house hotel and leisure centre.
The nearest main shopping centre is Rye just over 3 miles away.
Each year Peasmarsh is host to a chamber music festival with internationally acclaimed musicians performing seven concerts over 4 days.
Trains run from Rye with an hourly service to Ashford and Hastings