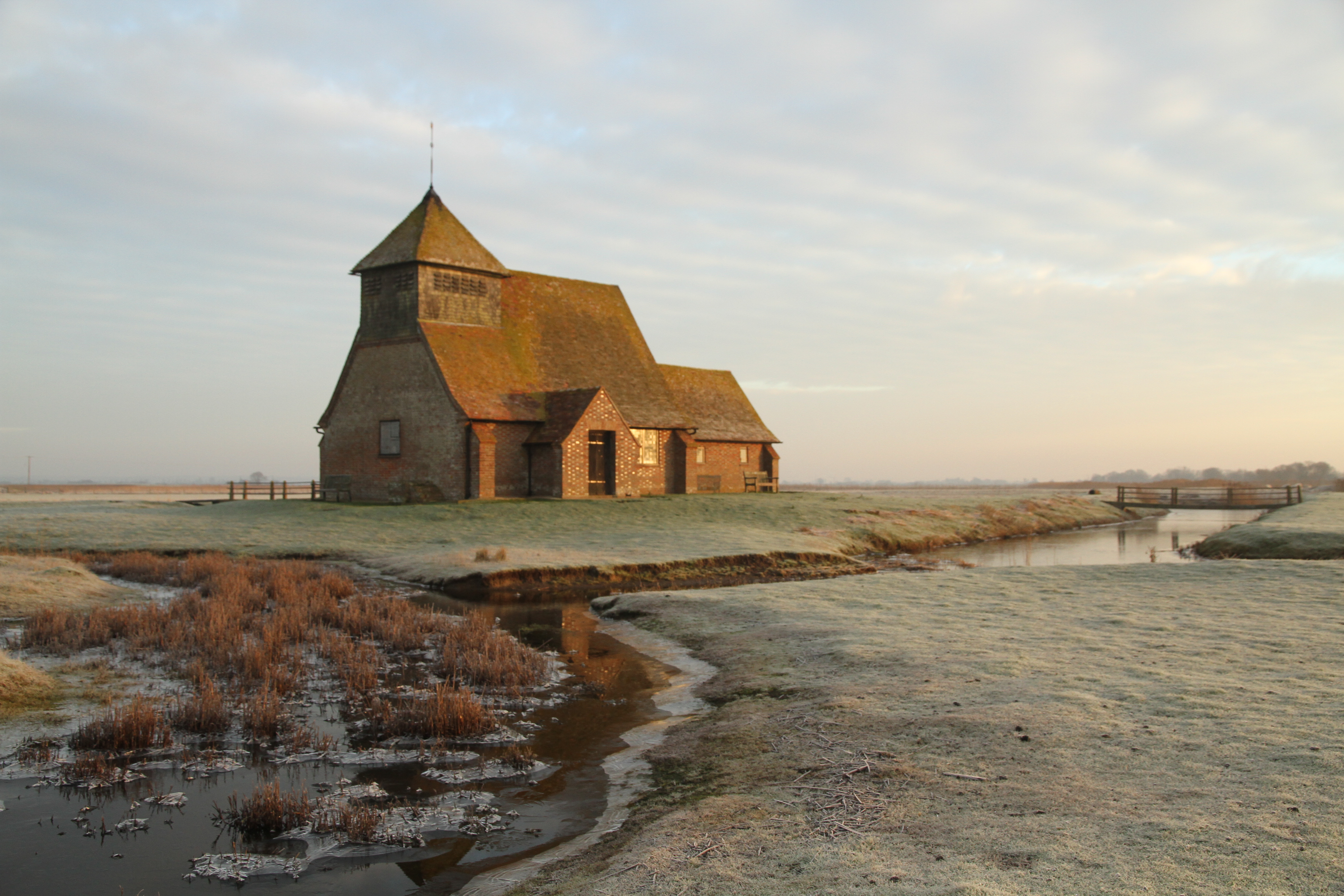 The iconic featured in the film Great Expectaions....
Fairfield, a tranquil part of Walland Marsh, renowned for big sky views and picturesque walks.The iconic Fairfield Church, dedicated to St Thomas a Becket, standing in fields and approached by a grass causeway. It was recently featured in the film Great Expectaions.The Marsh is a compelling and salubrious place to be. In that moment of contemplation, overlooking scenery of singular beauty comprising pasture land and dykes thick with reeds and water plants, there is an overwhelming sense of remoteness, space and solitude unlike the rest of the county.
Appledore (3 miles) provides daily amenities, including a village store, public house, tea shop and village hall as well as a branch line rail service to Ashford, where it connects with the high-speed service to London St Pancras and the Eurostar service to the Continent. Appledore to London St Pancras is 58 minutes. The village of Brookland (3 miles) has a primary school (Ofsted rated 'Good'). The medieval town of Rye is 8 miles away. Tenterden (to the North) and New Romney (to the South) are both also within 8 miles. As well as good local state primary schools, a number of independent prep schools are within striking distance: Ashford, St Ronan's, Vinehall and Dulwich. Grammar schools for both boys and girls are situated in Ashford and Folkstone and The Marsh Academy is in New Romney. Coastal bathing beaches lie at Littlestone and Camber, both about 7 miles. Excellent links golf courses are at Rye and Littlestone and there is an active sailing club at Rye Harbour.